Hmm....Halloween is fast approaching and most of the sites I visit have Halloween themes in them. Well, I have nothing crafty in mind to create for now since I am finishing up my home made dollhouse with fingers crossed and some orders of beaded bracelets.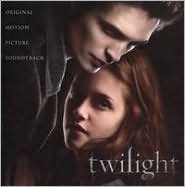 Anyway, when I think of halloween, I think of vampires and who wouldn't forget the infamous Bella Swan and Edward Cullen of Stephenie Meyer's
Twilight Saga.
Stephenie Meyer holds you spellbound with her incredible New York Times bestselling Twilight Saga. Experience the entire series on audio with narrator Ilyana Kadushin and prepare to be amazed by the more than 60 hours of listening pleasure.

Twilight (11 CDs) When Isabella Swan moves to the gloomy town of Forks, Washington, and meets the mysterious, alluring Edward Cullen, her life takes a thrilling and terrifying turn. With his porcelain skin, golden eyes, mesmerizing voice, and supernatural gifts, Edward is both irresistible and impenetrable. Up until now, he has managed to keep his true identity hidden, but Bella is determined to uncover his dark secret.

New Moon (12 CDs) For Bella Swan, there is one thing more important than life itself Edward Cullen. But being in love with a vampire is even more dangerous than Bella ever could have imagined. Edward has already rescued Bella from the clutches of one evil vampire, but now, as their daring relationship threatens all that is near and dear to them, they realize their troubles may be just beginning.

Eclipse (13 CDs) As Seattle is ravaged by a string of mysterious killings and a malicious vampire continues her quest for revenge, Bella once again finds herself surrounded by danger. In the midst of it all, she is forced to choose between her love for Edward and her friendship with Jacob knowing that her decision has the potential to ignite the ageless struggle between vampire and werewolf.

Breaking Dawn (14 CDs) Twilight tempted the imagination. New Moon made readers thirsty for more. Eclipse turned the saga into a worldwide phenomenon. And now, the story that everyone has been waiting for.... Breaking Dawn, the final installment in the #1 bestselling Twilight Saga, will take your breath away.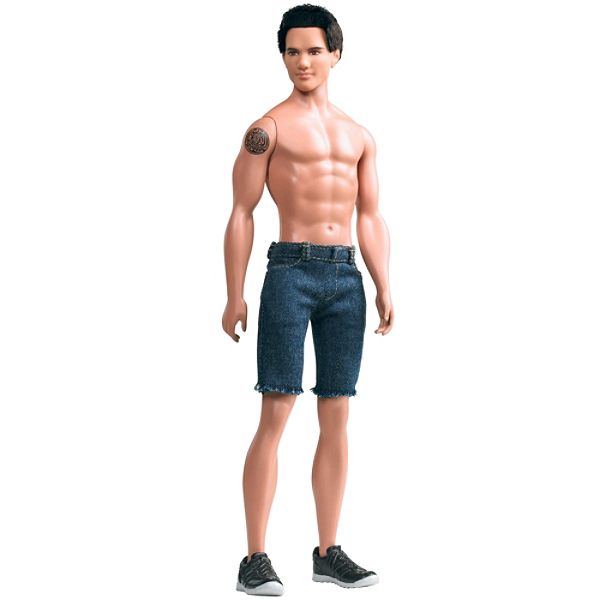 Haha! Sorry, but Iam Team Jacob. Edward is just too pale.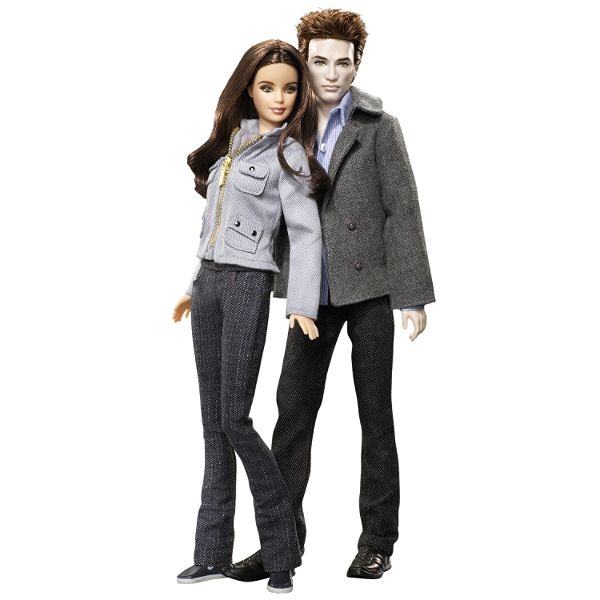 Alright, just to be fair, let me also show you Bella with Edward.
Hmm..."Always Be There" Ring set of Bella and Edward.
A Triple Chain Necklace of Jacob Black. A lot of teens have been purchasing this like crazy.
Jacob Black again...Isn't it obvious? Go Team Jacob.....
Below are also some of the stuffs that teenagers and teenager-wanna be(s) go crazy over collecting.
I Bet this Halloween Season, these memorabilias will spark its demand again and I bet some characters will be present in Halloween Costume parties. Why not dress up as Jacob? You only have to wear a tattered cut-off and that's it (If you're a guy though). For the six-pack abs that a guy wants to copy, try tracing your belly with a black eyeliner to emphasize the pseudo- abs (lol). Then you're all set to the parteee!
One last thing, try to check out
http://cullencrafts.blogspot.com
. There are craft tutorials there and it's loaded with stuff about the phenomenal and ever famous saga.WARNING!! If you are an Edward-Bella-Jacob fanatic, that blog will really keep your eyes glued for minutes that turn into hours (lol). They've got lots of wonderful stuff in there.
HAPPY HALLOWEEN!!